About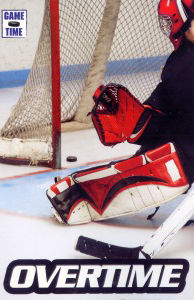 The Charlie Joyce Hockey Series #4
Summary:
Grade 10 promises to be a lot easier for Charlie Joyce than last year. A whole year has gone by since he came to Terrence Falls without a friend, without a team, and most of all, since his father had died in a car accident. Now he has lots of friends, a practically guaranteed spot on the school hockey team for the Champions Cup, the annual high school tournament, and he's going to be captain of his rep hockey team, the Rebels. So what could go wrong?
Plenty!
Charlie and his friends show up for a school assembly thinking it will be the usual boring announcements, only to be told Terrence Falls High is closing for roof repairs and all the students will have to go to different schools. There is a chance to save the school year, however – a slim one. If the students raise enough money, temporary repairs will get them through the school year. Charlie thinks that shouldn't be too hard.
Wrong!
With indifferent students, a crazy student counsel, and a fast approaching deadline, Charlie has never faced a greater challenge. And when he finds out there is a co–ed hockey tournament offering big prize money, he figures that would be a great way to add to the fundraising kitty. Things get intense as the boys and girls find out playing together is more complicated than they thought.
Overtime is full of surprises, and full of the kind of hockey action Game Time readers have come to expect. So hurry and get Overtime – the fourth book in David Skuy's bestselling Charlie Joyce hockey series.