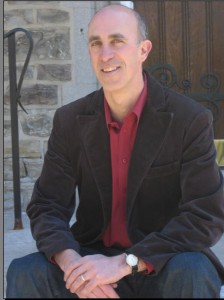 An author's bio page is a funny thing – I want you to read my books, not my bio! So what can I tell you about myself to make you want to read more?
Maybe to explain why my novels are rooted in real life.
I have nothing against fantasy or futuristic books; dragons are cool creatures, so are zombies, and I love Hobbits as much as the next person. My books are different, though. I write for kids who want to relate to something in their own lives, who want to lose themselves in the drama; and while my books have a general sports theme, I really write for all kids, boys and girls alike, who love to read about the world they live in. Moving to a new town, getting cut from a hockey team, being hungry or feeling alone, or facing a serious illness, these are the kind of stories that I hope kids will engage with – and maybe – even stay up late at night to finish.
If you enjoy one of my books – that's great. If you love to read a different type of book – that's great too. Just keep on reading!
David Skuy is a popular speaker to kids and parents groups on reading and writing. If you would like David Skuy to appear at your event, send a message to info@davidskuy.com