About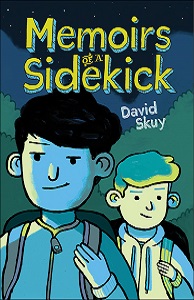 Memoirs of a Sidekick
Summary:
Boris Snodbuckle for President? Really?
Seventh-grader Boris Snodbuckle has a strange name, a quirky personality and no chance of beating Robert Pinsent, the most popular boy in school, to become student council president. Even if Boris's best friend and sidekick, Adrian, thinks it's hopeless. But Boris knows Bendale Public School is sunk if Robert wins, and he won't let that happen. So watch out, — Operation Save Our School has just begun.
With a knack for outrageous adventure (and trouble?) and an unshakable belief in the impossible, the unforgettable Boris Snodbuckle will be everybody's new favourite hero.
Chapter Excerpt       Amazon       Indigo       Kids Can Press